Notice
: Uninitialized string offset: 0 in
/var/www/archive/wp-content/themes/vei/page-wide.php
on line
27
Our Supporters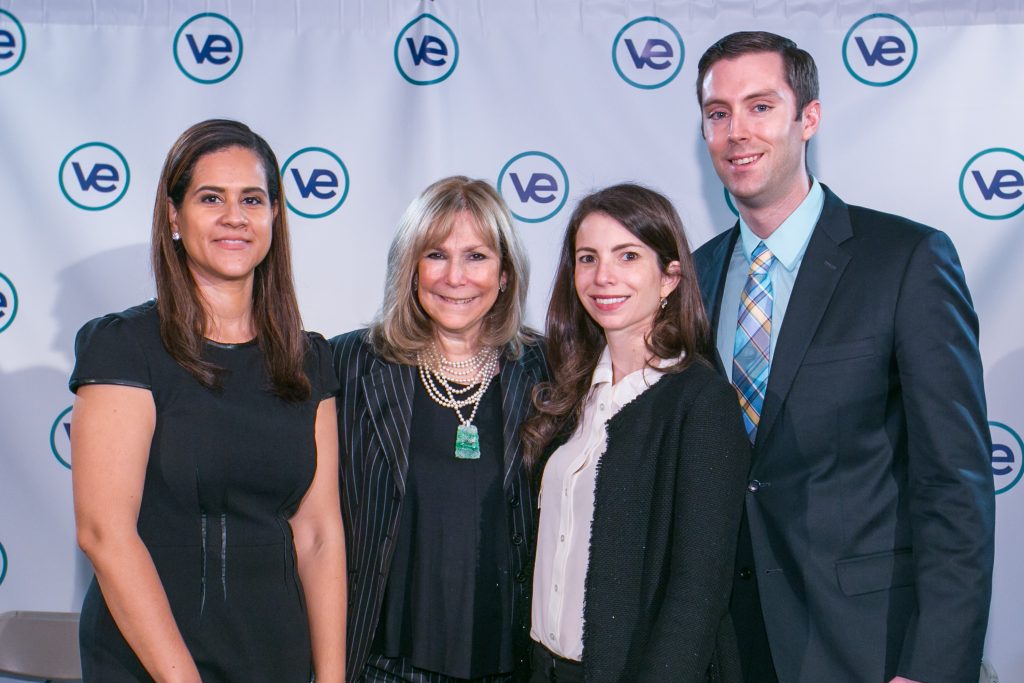 The generosity of many individuals and organizations makes it possible for us to provide students with the opportunity to experience the world of business firsthand and develop into talented professionals. We extend our thanks to each and every one of our FY2018 supporters for being a part of VEI's growing global community.
Donations from July 1, 2017 – June 30, 2018
If you're interested in supporting our mission, consider giving the gift of VE to more students by making a tax-deductible contribution. Every $150 means another transformed student.
Deloitte
Vanguard Charitable
American Portfolios Holdings, Inc.
Bank of America
Capital One
Sandra and Eric Krasnoff
The PIMCO Foundation
Victor Valley Community College
Black Diamond Group
Ashley Fina and Guillermo Drew-Bear
Tilden Park Capital Management LP
Wells Fargo Bank, N.A.
Matt and Pamela Chasin
TJ and Stephanie Durkin
FedEx
Gerstein Fisher
Long Island University
Mercy College
Jay Novik
Starwood Property Trust Inc
Credit Suisse
Viacom
Amherst Pierpont
Babson College
Citigroup
Michael Coneys
Council of School Supervisors
and Administrators
Paul Cronin
Joseph and Nancy Delaney
Gregg Felton
Moe Fodeman
Charlotte K. Frank
Goldman Sachs & Co. LLC
Mary Haggerty
Steve Israel
JPMorgan Chase & Co.
Lili Kong
Curtis and Linda Luckman
Carol Mathis
Jeff Mayer
Michael Nierenberg
John Partilla
Randy Reiff
Screenvision Media
Stella & Chewy's LLC
Jeffrey and Jaclyn Taylor
United Federation of Teachers
Joshua Weintraub
Debra Weiser
Wilson Sonsini Goodrich & Rosati Foundation
ACORD
Mike Akker
Alex Alcoff
Steven and Elyse Alper
Brett Alworth
Anchin, Block & Anchin LLP
Tom Anderson
Nicole Arnaboldi
Jeff Bank
Cindy Barsky
Bronwen Bastone
Jason Beigel
Caroline Berley
Kathleen Bernstein
Stephen Beyer
Phil Bieluch
Josh Birnbaum
Michael Bissmeyer
Jaime Blanc and Derek Feinman
Julia Blewitt
Joyce Bloom
BNP Paribas
Jeff Bockian
Sara Bonesteel
Kimberly Branch
Howard Brathwaite
Mitch Braunstein
Stephen Breskin
Lloyd Bromberg
Christopher Burnett
Sean Burns
Barbara Butler
Ed Buttacavoli
Luca Capriotti
Nelson Cardoso
Christina Caridi
CDW-G
Nick and Julie Chapman
Louise Chaus
Simon Chow
Cisco Systems
Dr. Kimberly R. Cline
Shelley Cloyd
CNY Group
Thomas Coleman
David Colen
College of Mount Saint Vincent
Julie Copeland
Jason Corn
Andrew Corrigan
CTE Technical Assistance Center of NY
Sean Curran
Xavier Dailly
Anthony Danieli
Dedria De'Angelis
Corissa DeRose
Ravi Desai
Jeff DiModica
Angelique Dingle
Lauren Dorman
William and Kathleen Ehrhardt
Scott Eichel
Jesse Elhai
Cara and Don Epstein
Fairleigh Dickinson University
Fashion Institute of Technology
Arlene Fauser
Brooke Fina
Michael C. Fina
Jenine Fitter
Christopher and Aga Flatz
Jean Fleischhacker
Rebekah Flig
Daniel Frommer
Carol Fuller
Carlos Garza
Robert J. Giordano
Cheryl Glory
Cesar and Courtney Gonzalez
Steve Gordon
Sofia Grafanaki
Melissa Grappone
Anthony Green
Alex Greenberg
Allan Greenwald
Adam and Jenny Gross
Beth Grossman
Mimi Grotto
Sadie Gurley
H2M Architects + Engineers
Warren Hall
Samer Hamadeh
Michael Hamilton
Paul Haskin
Jason Hauf
Zachary and Leonida Herrera
Lesley Herrmann
Carol and Richard Hochman
Hofstra University
David Homan
Bing and Ying Hu
Dylan Huang
Michael Hughes
Glen Hyman
Giuseppe Imbriano
Marsee Israel
Marsha Iverson
Deborah Jackson
Florence Jackson
Jewish Community Foundation of Orange County
Yong Joe
Tatiana Johnson
Teri Jones
Jillian Kahn
Samuel Kaufman
John Keller
Danna Kobo
Daniel Kowarski
Bernadette Kriftcher
Steve Krueger
Vyacheslav Kuzmin
Frances Kweller
Wendy and Jerry Labowitz
Michael Lascher
Vito Laurenzano
Lynda Lazzari
Shinghoi Lee
Ben Lerer
Marc and Jennifer Lessner
Julie Levi
Jay and Robin Lewis
Mark Lipari
John Lucas
Hank Ludwicki
RJ and Lori Madden
Jessie Maffei
Ed Maher
MakerBot
Neil Margolies
Laura Mastrogiovanni
McGraw Hill Education
Megan McHale
Matthew and Melissa McQueen
Ellen Meril
Eloise Messineo
Doug Millowitz
Curtis Minnis
Morris and Helen Messing Family Charitable Fund
Rod Moskowitz
National Christian Foundation
Gabriella Nawi
Jackie Neisch
Donna R. Newman
Notre Dame Alumni Club
Office Equipment Company
Michael Olshan
Ian O'Neal
Aaron Ong
Amanda and Anthony Orso
Jill Ostergaard
Ellen Palazzo
Rupal Parekh
Phyllis Parillo
Bret Parker
Jared Parker
Timothy Paul
Chris Pento
Nicholas Pepe
Charles H. Perl and Dr. Carol Mutterperl
Joseph Perrone
Ann Marie Petrovcik
Michael Piper
Elizabeth Pooran
Jeremy Primer
Principal Quest Foundation
James Quinn
Dave Rabuano
Perry Rahbar
Gino Ramadi
Rancho Santiago Community College District
Riccy Reed Mandel
Rashaan Reid
Drummond Rice
Paul H. Rich
Glenn Rocca
Warren Rosen
Rob Rossitto
Robert Rotanz
Henry Santos
Leah Sanzari
Evan Scharf
Jerome Schneider
Scott Schundler
Jacqueline Shafiroff
Gloria Shia
Joshua Siegel
Brian Sigman
David Sklar
Nessia Sloane Kushner
SmartSource LLC
Nicholas Smith
Thomas Smith
Andrew Solomon
Steven Spolansky
Martha Stark
Joe Steffa
Mary Stone
Marcie Stuchin
Deborah Stuebbe
Jake Stuebbe
Successful Practices Network Inc.
Katherine Sudol
Lena Sun
Kathy Swintek
Elaine Taylor-Gordon
Diane Terman
Claire Tomasi
Keval Turakhia
Steven Valentic
Varner Bros, Inc
Steven and Helene Walsey
Laura Wang
Tom Wirtshafter
Joe Wong
Daniel Wrublin
Peter Wunsch
Adam Yafei
Nelson Young
Rob Zahra
Al Zdenek
Mei Zhang